Ponmudi
pONMUDI
Destination/ Kerala/ Tourist Spot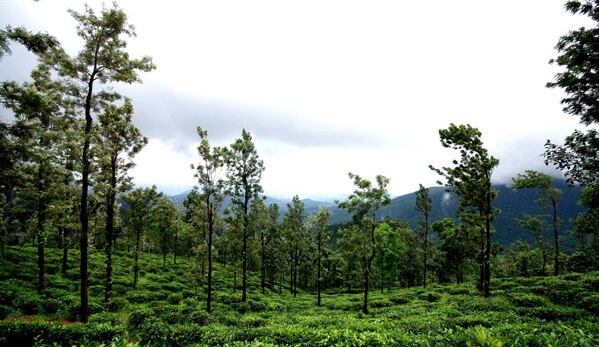 Ponmudi is the golden crown of the mountain range of Sahya. 60 kilometer towards north- east from Thiruvanantapuram . 3002 feet above sea level. Don't ask, what is there to see. Oh, dew, mountains and wild beauty, that is all. If there was sufficient boarding facilities, this place could have been called 'Ooty of our state'. Let it go. That may be happening. The work is going on.

A narrow winding road connects Ponmudi and Thiruvananthapuram, offering beautiful views on the way to Ponmudi. After getting past 22 hairpin bends and ditchy roads, just come to this mountain peak with real rain forests, streamside forests, tea gardens dotted with waterfalls and viewpoints. It is ideal for long walks and treks.Ponmudi is home to many beautiful mountain flowers, exotic butterflies, springs and rivulets. The speciality of Ponmudi is the vast top station, two kilometers away from the premises of the guest house. Morning fog through which you are not able to see each other. Heavy wind in the afternoon. Fog, like smoke coming from a chimmini, rising between the trees.

Other attractions near Ponmudi include Golden Valley and a number of rivulets and rapids, some even across the road. The lush forest area has tropical vegetation. A variety of wildlife inhabit the hills.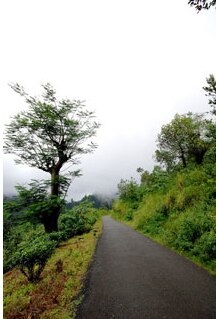 The first resort in this place was made by the Kings of Thiruvithamkoor. After three hours of trekking from here you can see striped goats in Varayattumotta. Meenmutti water falls and Kallar stream are located on the way to Ponmudi from Vithura. The Meenmutty Falls, another popular attraction of the region, is about 3 km from the Kallar Main Road.

Peppara Wildlife Sanctuary, located on the outskirts of Ponmudi, is a preserve spread across 53 sq km and accommodates a variety of wild animals and birds like Asian elephants, sambar, leopards, lion-tailed macaques, Malabar grey hornbills, etc. The Golden Valley offers vistas of the hills and access to the Kallar River. Flowing though a wilderness area, it has rounded pebbles, cool water, fish, and lush green trees. Don't play with Kallar. The stream running over round smooth stones may be calling you. Stones may be slippery .

Other notable tourist attractions located in Ponmudi are Peppara Wildlife Sanctuary, Echo Point and various trekking spots. Mist-laden valleys, especially Golden Valley near Kallar River, also draw tourists. Travellers can find a deer park and wood and stone cottages coloured in bright hues while visiting here.Located about 1.5 km from the hill station, is the Ponmudi Falls.

Around 3 km from the Ponmudi Resort, is the popular Deer Park. There wold not be another hill station with this cheap accomodation, especially for government employees. The tourism department guest house gives great discount for them. About 50 rupees per head. Only 50% of the rent for the employees from other states. That is 200 rupees plus tax. For others, 400 rupees plus tax.

If you want to finish the journey within a day you can see Ponmudi, Thenmala and Konni together and return. If you are planning to extend your holidays, you can stay for some days at either Ponmudi or Thenmala and cover all the interesting places there and then head straight to Kuttalam via Chenkotta.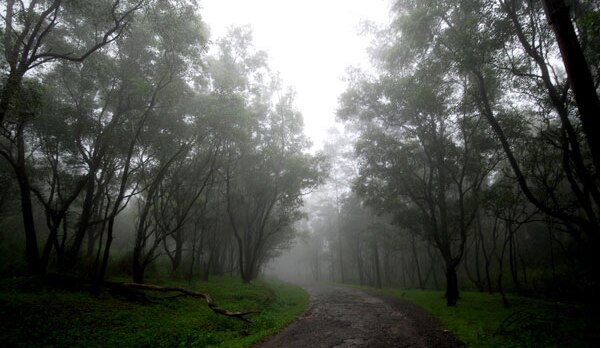 Best Seasons to visit Ponmudi.


Since Ponmudi experience tropical weather it remains pleasant almost throughout the year. As the temperature is mild tourists flocI to this place during summer. It is difficult time to visit during rainy season as Ponmudi experience heavy rainfall. Visiting the place during the winter season is also advisable. Winter season is from the months of November to February. Anyway the period from March to May is the peak season.


Text: S N Jayaprakash
Photos: Vivek R Nair
Translation: Balachandran

Tags :