Festivals in Alappuzha
1. Ambalappuzha festival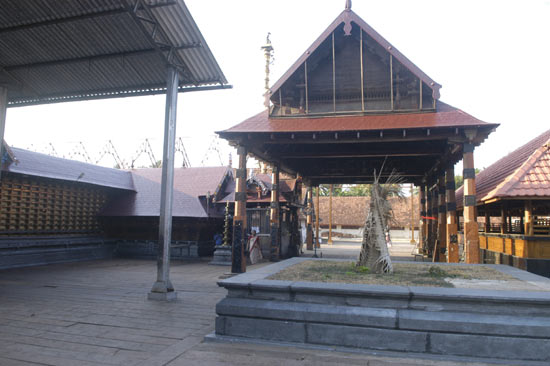 Annual festival of Sree Krishna Temple in Ambalappuzha is one of the famous Hindu religious festivals of the district, celebrated in March-April every year.

Location :14 km from Alappuzha along NH 47, towards Ambalappuzha (nearest railhead-400 meters)


Temple timings


3 am to 12 noon, 5 pm to 8 pm


Contact


Temple-0477-2272090
Nambiar memorial-2278900


Stay


Vrindavan tourist home. Rs 220- 1035, Ph: 2272190.
Gabis tree mall-Rs 441-749. Ph: 0477-2279888
Gabis: Rs 276-979, Ph: 04774-2271936.


2.Chenganur arattu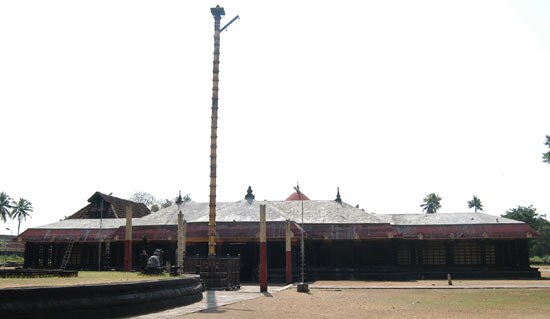 `Tripputharattu' of Chengannur Mahadeva temple is a unique festival, held periodically in connection with the menstrual ceremony of the Mother Goddess.


Location


Temple is just 1 km away from Chengannur railway station and KSRTC bus stand.


Temple timings


3.50 am to 11.30 am, 5 pm to 8pm.


Contact


STD code:0479
Administrative officer:2452775

Railway staion: 2452340, KSRTC: 2452352


Stay


Sivaparvathi Kalyana Mandapam: Rs 100. Ph: 2452775 Mob: 9947739313.
Maruthi auditorium: Rs+ 250-300, Ph: 2451088.
Hotel Pournami-Rs 575-1255, Ph: 2450807, 2450707
Hotel Navaratna:Rs 450-2200. Ph : 2452526.
Hotel Raj international rs 300-700,Ph: 2452464
Hotel Bhagavath-Rs 750-2750, Ph: 2458394.
http://www.mahadevatemple.com


3. Mullakkal Chirappu


Chirappu is an annual ritual performed at Mullakkal Bhagavathy temple, in Dec-Jan.

Location:Walkable distance from Alappuzha bus stand. 4 km from Alappuzha railway station.


Stay


Stay at Alappuzha.


Temple timings


5 to 10.30 am, 5 to 8 pm.


4. Chettikulangara Bharani


It is the most important festival of the district occurs on the Bharani asterism in February/March every year.

Location: 52 km Southeast of Alappuzha , Mavelikkara Thaluk.


How to reach


Buses are available from Mavelikkara and Kayamkulam.
Nearest railheads:Mavelikkara (4km) , Kayamkulam (5km)


Stay


Stay at Mavelikkara


Contact


Temple office:0479-22348670.
Convention office: 2346600
http://www.chettikulangara.org


5.Mannarassala Ayilyam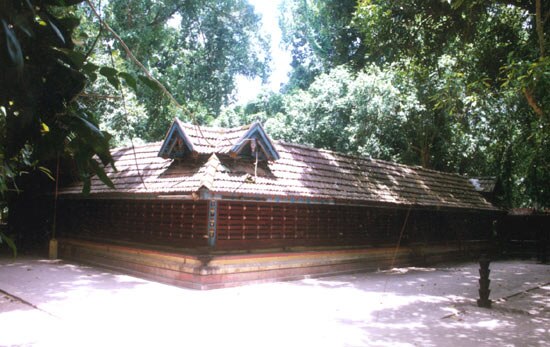 Mannarassala Ayilyam is famous for its unique Nagaraja (Serpant God) temple. A grand annual festival is celebrated on Ayilyam asterism in October/November every year.


Location


12 km west to Thiruvalla, near Neerattupuram.


How to reach


Buses are available from Alappuzha.


Distance


Haripad Railway station – 3km. Mavelikkara-10 km. Kayamkulam-11 km.


Stay


Stay at temple guest house /hotels at Haripad.

Contact: STD code: 0479
Temple office: 2413241. website:http://www.mannarasala.org.


6.Chakkulathukavu Pongala



This festival takes place in the Chakkulathukavu temple during the month of `vrischikam' in November/December. Lakhs of women devotees gather around the temple to offer Pongala


Location


12 km west to Thiruvalla, near Neerattupuram.


How to reach


From Thiruvalla, 15 minutes drive by car. KSRTC buses play every 10 minutes from Thiruvalla.


Stay


Saty at Chakkulathukavu lodging and auditorium. Ph: 2210700.


Contact


Temple administrator:0477-2213550, 9447104242.

Thiruvalla railway staion:0469-2601314.

KSRTC Thiruvalla: 2602945.


7. Annual feast at Edathwa church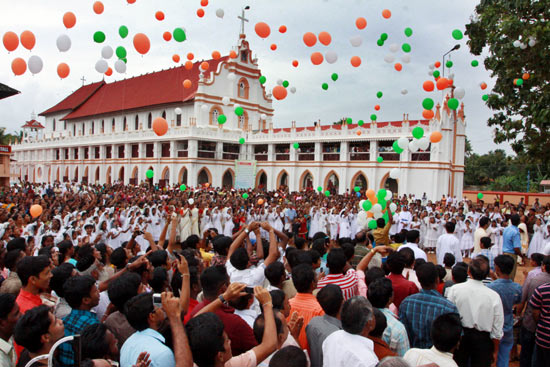 The Edathua church, a massive shrine on the banks of the river Pampa, is dedicated to the St .Geroge. Annual feast (perunnal) at the church is held from April 27 to May 7 every year. Dazzling fire works highlight the initial as well as concluding day's rituals.


How to reach


Buses available from Alappuzha, Thiruvalla

Nearest railhead: Thakazhi-7 km, Thiruvalla-12 km, Alappuzha-24 km


Contact


Church:0477-2212234.2215851.
Thiruvalla railway station:2601314.
KSRTC Thiruvalla: 0469-2602945.


8. Annual feast at Arthunakal church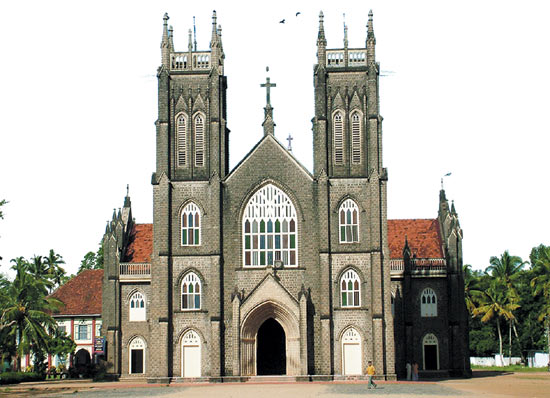 St .Andrew's church, Arthunkal is one of the biggest pilgrimage centers of Kerala. The annual feast of the church is celebrated from 10 th to 20 th of January every year. It attracts tens of thousands of devotees from all over the state.


Location


22 km north to Alappuzha, near Cherthala.


How to reach


Buses available from Alappuzha, Cherthala.
Nearest railhead:Cherthala

Distance chart:Cherthala-8 km, Kochi, 48 km.


Contact


Arthunkal church:2572374, 2573560
Cherthala police station:2813205
Arthunkal police station :2572233.
Cherthala railway staiton: 2812500.
KSRTC Cherthala: 2812582.


9. Annual feast at Champakulam church


Champakulam church is believed to be one of the seven chruches established by St Thomas. The annual feast falls on the 3rd Sunday of October every year .


Location


Champakulam is part of Kuttanad. 15 km from Alappuzha, 18 km from Changanassery.


How to reach


Buses are available from Alappuzha. Also linked by boat servcie , one hour journey through backwaters.


Contact


0477-2736252


















Tags :