Time to be proactive
Posted on: 31 Aug 2010
Sudheerkakkat
The million-dollar enquiry remains unanswered - who is going to take up the mantle of the no:7 batting for India in the forthcoming world cup? It is highly unlikely that there would be consensus regarding that, since the dug-out is more like a hide-out these days. There may not be a dearth as far as talent goes. The bridge between gift and integrity is found wanting. At the moment, it looks like a hanging ropeway than a reinforced concrete structure.

There are sufficient players in the backyard who can lay a strong claim for a certain position in the team at the expense of an existing player. The challenge ends right there. Even the exceptionally gifted, consistently fail to stretch their presence beyond a full season. Others make infrequent appearances and quite a few are more than happy to be in the wilderness after establishing their identities in one or two given moments.

This is a highly sensitive as well as volatile issue to tackle if you happen to be in the 'larger than the life' shoes of an Indian Captain. If a player has to be judged over a length of time the same should apply for captains too. And this, of course,
is the time for MSD to think ahead of the issues rather than contemplating with the present worries of inconsistency and the stopgap solutions.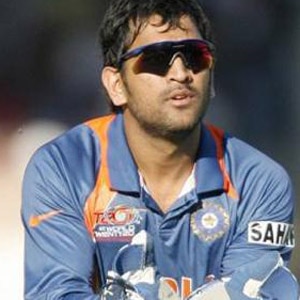 The comparatively easier facet of the regime is over for him, at least for the moment. He has experienced almost everything in the first three years as the Captain of the Indian Cricket team. Glorious triumphs like the T20 championships and some
glorified achievements in the not-so worth-mentioning tournaments. Dhoni would be the first to admit that the voyage was a bit of a roller coaster type, with big swings of fortunes to either side. So far defensible on a wholesome account, successfully
amalgamating the triple role of Captain, Wicket Keeper and a destructively dangerous Batter who flays the bowlers almost at will.

This is something new. A quandary that cannot be addressed with lusty hits over the boundary ropes. It is much more than influencing certain individual players or making them believing in their abilities. He has to look ahead of the issue, or rather
precisely, should be proactive in dealing with it.

Ravindra Jadeja has so far been an investment waiting for returns. He has not elevated himself with a few commendable knocks down the order. For a fifth option bowler it is high time that the youngster delivered with his bat. It is absurd to suggest
that India need to find its new match winner at five down. Time and again India found themselves in precarious situations. Rarely one saw the southpaw raring to accept a challenge or relish such a situation.

He is obviously the captain's choice for the efficacious part-timer. As the skipper, Dhoni is entitled to prop that team strategy and it is up to him to decide on how long he should sustain with that idea. It is not an issue regarding 'who should play where'. Neither is it an issue of 'who else instead'. It is presently a concern because of the lacklustre bowling performance by the men on the forefront.

No wonder that an Irfan Pathan presents himself with a possible replacement chance, though he has not done anything spectacular anywhere. He still remains a far cry from the original version. The prima facie loss of swing from the leather reduces
his value to a considerable extent, yet he nurses a realistic hope of making it big once again, in a not so distant future.

The fundamental issue is not to choose between the two or to consider a third claimant. To have horses for courses need not be a bad approach in constituting an effective eleven that is predominantly top-heavy in nature.

It is uncomplicated if you lead a mighty side. It won't be that hard to be at the helm of a troupe with mediocre pedigree too. This is an in between state. Stature is nothing short of that of the favourites. Talent and flair are much higher than the rest.
Awesome level of expectation to add fuel to the fire too.

The captain is the impresario. He needs to be at his brilliant best to conduct the chorus. Cannot even let a drumbeat to miss.