Actor Shalu was with Biju in Thrissur
Posted on: 16 Jun 2013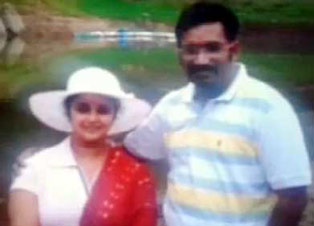 Thrissur: According to police, the day Biju Radhakrishnan went underground from Thrissur, actor Shalu Menon and her mother were with him. Biju came to know about the second accused Sarita S Nair's arrest when he was in a Thrissur hotel. Biju had hired a hotel room under the name Dr Biju and moments before the crime branch police could land there, sneaked out of the hotel and escaped to Coimbatore.

Shalu Menon's mother said that Biju had contacted them when they were on a trip to Thrissur for Shalu's daughter's stage performance. When Biju requested for a drop, Shalu offered to pick him from Ernakulam. Biju had also used Shalu's phone enroute the journey.

Based on the information given to the Thrissur crime branch SP Unnirajan from Thiruvananthapuram, the team rushed to Thrissur on June 4. On verifying with the hotel staff, police made sure that Dr Biju, who had hired a room at the hotel was infact the main accused in the cheating case. Police had earlier got information that the serial actor too was seen with Biju in Thrissur.