National Athletics Meet: Kerala bags 2 gold on Day 1
Posted on: 29 Jan 2013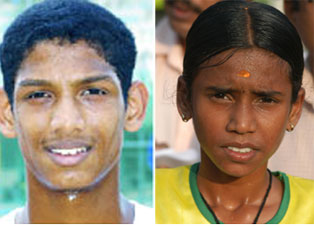 Etawah (Uttar Pradesh): Kerala began its day in the 58th National School Athletics Meet in Etawah with two golds on the first day of the meet. In the 3000 metre senior category for girls, P U Chitra of Mundoor School bagged the gold. Kerala's K K Vidya bagged the bronze. In the 3000 metre category for boys, Muhammed Afsal of Parali School bagged the gold.

Kerala which is defending its title for the 15th time in a row, expects to lead this time too. Last time in Ludhiana, Kerala won 29 gold, 25 silver and 15 bronze. Kerala expects to increase its tally this time.

As many as 2324 students are taking part in the 58th National Athletics Meet held in Etawah in Uttar Pradesh for 5 days in about 93 categories.