Robin hood `bunty chor' behind the high tech burglary
Posted on: 22 Jan 2013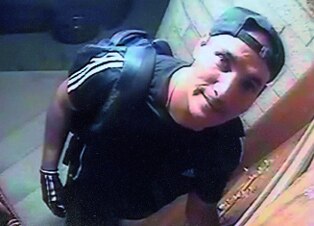 Thiruvananthapuram: Police said that noted thief `Bunty Chor' is behind the theft at the bungalow of the close relative of city mayor early on Monday and who ran away with valuables. A car worth Rs 30 lakh and laptop were stolen from the house.

Police reached the conclusion after examining the CCTV of a man and fingerprints and to confirm the same police got in touch with Delhi police.

Police said there are as many as 500 cases against him in the whole country. He is an expert looting cars in Robin Hood stele. Though police held him three times, he escaped all the time. He is an expert in speed driving and his original name is Deveendar Singh. Sigh who stopped education by 9 th standard, earlier worked as detective too.

There are cases against him in Delhi, Bangalore, Chennai and Mumbai. His major target is luxury cars and watches. He was also participant in reality show Big Boss fourth season.

The bungalow located on Pattom Marappalam-Muttada Road is owned by Venugopalan Nair alias KVG Nair (NRI), a close relative of mayor's husband. The house was burgled early morning when Nair, his wife and daughter were at home.

The thieves entered the house after removing the glass and stole a laptop worth a lakh, mobile phone of Rs 40,000 and another mobile of Rs 15,000 and a ring of half sovereign and Rs 2000 of cash. A Mitsubishi outlander worth Rs 30 lakhs was stolen after opening the gate using a remote.
Cameras were installed on four sides of the house. Bullet proof glasses were fixed on the window panes. There were alarm facilities on the doors. The thieves were able to enter the house as there were no grills on the windows. Police said that it will be easy to nab the thieves as the cameras were all functioning. Not only that the cars had the latest facilities including the GPRS.