Malayalee scientist discovers petrol from oil sand
Posted on: 14 Jan 2013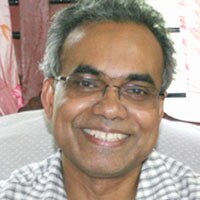 Kochi: At a time when the price and availability of petrol is a topic for hot discussion in the world, a Malayalee scientist has come out with his discovery of making petrol out of sand with the presence of bitumen (oil sand). Dr Thomas Thundath from Kochi, residing in Canada, has come up with this discovery.

Dr Thomas who is on vacation to Kerala with family told Mathrubhumi that his new discovery would help reduce the price of petrol . He became famous in the scientific world through his discoveries including sensors, which can detect many bombs including mines.

Canada has already begun production of petrol from oil sand. The system is that they will identify sand and clay with more content of bitumen and bitumen would be separated. But the cost of producing such petrol is double than the traditional system. If the cost for usual style is 12 dollar per barrel, it will cost Rs 24 dollar. But Thomas is planning to extract petrol from different methods from oil sand. He will use wireless power created through sensors. Dr Thomas claimed that with this technique, where bitumen will be separated using wireless power, the cost would decline to less than 4 dollars a barrel.

Thomas has bagged Ph.D in Physics from State University in New York. He worked as teacher in University of Tennas. He has presented more than 300 thesis and has 40 patents in his credit.