A world of SIM cards
Posted on: 07 Jan 2013
Murali Thummarakudy
When I was growing up, we did not have a telephone in our house.



That was no big deal, because nobody in our village had a telephone.

In my father's village (we lived in our mothers village following Nair traditions), there were two telephones. One at the local village council office, and the second one in the house of the president of the village council.

I was scared of telephones those days because the only news which seemed to come across a telephone were bad ones. The news that my uncle had a serious road accident which put him in coma for a year came through the telephone. The news that my grandmother died also came by telephone. Because bad news was the only news that needed to be communicated urgently and hence needed a telephone. No news of marriage or birth came via telephone. Good news could always wait.

In the eighties, telephones became more common, but they were still very expensive. Only those people who had somebody working abroad had a telephone in their houses. People who worked within India still used letters. When I went for higher studies in 1986, I still sent letters home every week. When my uncle died, it came as a telegram. Telephones were still a rarity.

When my brother went abroad in 1988, we had both means and need to have a telephone. So we decided to get a telephone for ourselves.

But it was no that simple. In addition to all the complicated forms that one had to fill to get anything in India those days, one still had to wait in a long queue behind others to get one. The list was so long that you had to sometimes wait for ten years.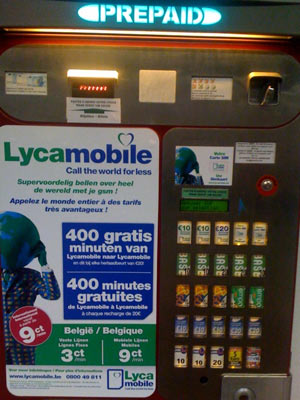 Like all good things in India, there are rules and there are ways to get around rules. So when my cousin who was working in the Department of Posts and Telegraph got transferred to my town, he said there is a short cut available.

'You have to a get a medical certificate that somebody in the house is very sick and therefore need access to telephone in case of emergencies.'

Getting a fake medical certificate in India is much simpler than getting a real telephone. If you try hard enough you can even get a fake death certificate. Soon we had a certificate to say that my father is in a serious health crisis and might need urgent medical help day or night. Therefore, would the Department of Posts and Telegraph be so considerate to provide a temporary telephone connection on urgent basis ?. And since we had connections in the DoT, the answer was 'yes'.

Soon enough we had a telephone. For my brother to call home was easy. But our luck did not last. Once my cousin was transferred out of the town, the department decided that my father's life was no longer in danger and somebody else wanted that 'emergency' line. I suppose somebody better connected had the medical certificates then.

By 1995, we had slowly inched up the waiting list that we eventually got our telephone line. It was also the time that there were many more public telephone booths in the towns that people actually started using telephone as a means of ordinary communication. For example, my mom would call my brother to get some fish when he came from work.

I remember a time in 1997, when I was flying into India from Brunei. There were no airports close to my house then as we have them now. So I landed at our capital city, Trivandrum, which was 220 kilometers from my house, which in India was 5 hours by road.

As soon as I landed in the airport, I called home from the public telephone booth. Then, as we stopped for lunch midway, I made another call.

Somewhere in early 2000, mobile phones appeared suddenly in India, as in many other parts of the world and it started to revolutionize communication.

In 2002, I landed in Trivandrum airport yet again . My taxi driver, Baby, had a mobile phone then. As soon as I landed, I called home to say I have landed.

In ten minutes my brother called to greet me, and he used his mobile phone.

In another five minutes, my second sister called to say hello. She called from a landline.

Then my two other sisters called, followed by the brother, in-laws, etc. Before I reached midway, I already clocked 15 calls, most of them from mobile phones.

Then I stopped for lunch midway and I made a call home to say I am stopping for lunch.

And then ten minutes later my brother called back to check how good the lunch was.'

And then my sisters, in laws, and so on …

Six hours into the journey, my mom called to check where I have reached. The traffic and road back
home had gotten so much worse that the five hour journey now would now take seven hours.

And more calls followed.

Before I reached home, I had counted 37 calls. This is the same journey I undertook few years back where with just two telephone calls we had exchanged enough information. Now I needed 37. Are relationships getting better in a mobile connected world ?. I know it is not scientific to extrapolate too much from personal experiences, but my answer to the above question is 'NO'.

Arrival of mobile phones has vastly expanded connectivity around the world. Getting a mobile connection was easy. Mobile phones were also cheap. It used to cost me four dollars a minute to call home from Mumbai, with mobile phones it cost me just 10 cents (in 2003, it is more like 1 cent now).

And communication exploded. Everybody was talking to everybody, both when they had something to say and when they had nothing to do. On the top of it, we invented the art of missed call where just ringing somebody became an effective way of communicating when the code was given in advance. For example, when I land in Kochi, my driver will be waiting outside the airport (so that he don't have to pay the parking fee). I will give him a 'missed call' and he will come into the airport to pick me up. Between the telephone call and parking ticket we would have saved close to a dollar, not bad, eh ?.

In a country where everybody is always complaining about 'expenses are going up', the fact that mobile telephone bills became a big expense item on the household budget led to no protest. Because the unit charges kept falling and your phone bills went up because you made more and more calls. Nobody felt there was anything unfair about it.

A day after I reached home my brother said 'You should take a mobile connection'.

I was still scared of getting a 'connection' because in India unless you had a 'connection' getting any connection was a struggle, be it telephone, electricity or gas. In fact I don't have the fundamental requirement to get anything in India, ie, the ration card. As India did not have a national ID system, the fundamental document which identified you is a booklet issued by the government which enabled you to get subsidized rice or kerosene. A ration card thus became the pre-requisite for getting a
bank account or gas connection. Since I was not resident in India and was not eligible for subsidized kerosene or sugar I did not have a ration card, which meant that I could not get any other connection.

I also don't have a certificate to prove I was about to die, nor did I look like a person that would die soon (Not that it is a factor in issuing the certificate). On the top of it all, I was always scared of standing in a long queue and being turned away by an insignificant government official because I did not have my great grandfather's birth certificate.

'I don't want to spend all that time to get a connection.'

'What time', he said 'you don't need any time to get a phone.'

'So which office do you go', I asked

'What office?', 'You don't have to go to any office.'

Oh my, what is going on here! 'So how exactly do I get a mobile telephone connection?'

'You go to a mobile phone shop, and there are plenty in the town now, and ask for a connection. They will give you a range of options, you choose what you want, and that is that.'

'Really, like buying a watch?'

'Yes, but less expensive and you have more options'

So that evening I went to the town. By then there were many shops advertising mobile phones. I went to a shop and he asked,

'Sir you want pre-paid or post paid connection?'

Since I was home only for few days I said 'pre paid'.

OK, he gave some options. I chose one. And he took out a SIM card, put into my phone and hey presto! I was connected.

Freed of the bureaucracy, the growth of mobile phones in India was explosive. In November 2010, 22,880,000 mobile telephones were added in India, which was followed by 22,610,000 phones in December. Between these two months India had more mobile lines than the land lines installed in India since the time of Alexander Graham Bell. As on May 2012, India has 995.9 million mobile phone subscriptions, approaching a national average of more than one per family and close to one
telephone per person. We have not reached that ratio on public water supply or toilets.

This was technological revolution of the highest kind. Technology 1, Bureaucracy 0.

The good thing about mobile phone technology is that it has spread the world over at a rate faster than any other technology. Because there was so little hardware involved in the ground, it cut through the rich country-poor country divide, it even cut through the rich person-poor person divide. Even in places where there is no other service, like education or health care, there is always a mobile phone coverage. Even in houses which has no toilets or water well, there is always a mobile phone.

Technologically, once the network is set up, you could just put a SIM card in your mobile phone and be online in less than a minute. This is the case in many countries, both developed and developing.

Of course bureaucracy doesn't like being beaten by technology. So while technology for setting up a mobile connection is the same all over the world, the bureaucratic process is not.

When I went to Myanmar in 2008, as a foreigner I could not get a mobile phone. Getting mobile phones for the local people also involved significant internal clearances. However, once they were issued, people could rent them out to foreigners and tourists, thus allowing them to have a rental income. There are other countries where there is a waiting list for mobile phones so that if you are issued one, you can sell it at a premium.

I was reminded of those good old 'License Raj' days in India where somebody who had a connection in the government got an allocation of 'wax' for candle making and then made 1000 dollars a month just selling it to people who really made candles. A college professor used to earn 200 dollars a month that time. My professor, who had a PhD from MIT, was asked by his illiterate cousin (who had a 'wax allocation') 'why do you waste all your time teaching, I will get you a wax allocation'.

In Japan, where you expect technology is all pervasive, getting a SIM card is not easy. While you can get a mobile phone rental as a visitor, it took me about 3 days, visits to five separate shops, many copies of passports, visas, a picture and then more than 10000 Yen to get one issued in my name. In Ivory Coast, on the other hand, within 5 minutes of landing I had a SIM card, free of charge, no photo, no photocopies.

My best experience was in Nigeria. I had a new iPad which needed a micro SIM. In Switzerland, I was told that I had to get a new post paid contract to be issued with a new micro SIM. But in Nigeria, they had a solution. 'No problem sir' the man at the airport said. He had devised a SIM card cutter similar to a paper punch. He took out the normal SIM, put into the SIM card cutter and your SIM card was ready. I am sure Steve Jobs would have approved.

I have noticed that even in countries where mobile phones revolutionized the communication world and getting a SIM card was easy, bureaucracy is clawing the space back. In 2003, you did not need an ID to get a SIM in Switzerland but you need one now.

In India, the controls are getting e stricter by the day. You need to have a residential address before you can own a mobile phone. So if you are a visitor, then you can't have it. You need to give your ID card which has your residential address. The company has to send somebody to verify the address and only then the line will be activated. So the 'you can just get it over the counter' days are over. Lucky, they have not started asking for medical certificates yet.

In India, now it is Technology 1, Bureaucracy 1. I can already see when Bureaucracy will score again beating technology.

Over the past ten years, I had bought SIM cards in more than thirty countries, because the cost of buying a new connection is always less than just one telephone call using a roaming telephone from Switzerland. In fact in most countries, the SIM itself is free or comes with the talk time credit equivalent to the amount you paid. So the first thing I do when I land in a country is to get a mobile phone. In most countries, it is just bought and used during that visit, but for countries I frequent, like Nigeria, Kenya or Thailand or India, I keep them in my back pocket for future use.

My dream is that one day I will be able to use a single SIM card in every country without having to pay ridiculous roaming charges. But that is some way away I think. My second dream is that I will be able to land in any country, buy a local SIM over the counter and start to use that. Even that dream, which is technologically trivial, is fading.

It not just bureaucrats who make life difficult for travelers to move seamlessly from one country to another regarding telephone connectivity. Many mobile operators lock their phones and SIMs together that one cannot insert another SIM into the mobile. Some, as I mentioned about the microSIM, make structural difficulties. Naturally here the incentive is purely financial.

Seeing that things are getting difficult around the world to get connected, I was delighted to see that in Brussels, one could still walk over to shop and get a SIM card free, no questions asked and no documentations needed. If Belgium, which receives more visitors per year that its population, can still have such an open policy, I don't feel there is really a national security angle to contain and curtail mobile phone use. I am personally not against asking for an ID while being issued with a SIM card or
having my SIM card registered under an ID. My complaint is about the additional complications of technology and bureaucracy put in place both by mobile operators and bureaucrats to make the world less seamless than it could.

I took this photo of mobile vending machine for phone cards in Brussels, right outside the landmark EC building in Schuman, as a tribute to the still open connectivity policy there. At least in Belgium it is still Technology 1, Bureaucracy 0.