Six shops gutted in fire at Kannur
Posted on: 28 Nov 2012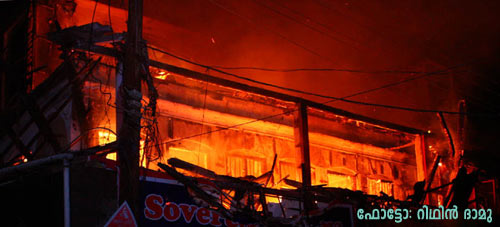 Kannur: As many as six shops were gutted in a fire near the Kannur railway station in the early hours on Wednesday. No casualities were reported.

Short circuit was reported to be the cause for the fire. Fire force along with the police and locals doused the fire.

Goods worth lakhs were reported to be destroyed in the fire.