HC raps delay in Kochi Metro
Posted on: 31 Oct 2012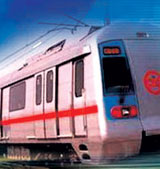 Kochi: The Kerala HC Division Bench rapped the delay in the Kochi Metro project and asked if there are no other agencies to entrust the Kochi Metro project other then E Sreedharan. The court was hearing a PIL filed by Karshaka Morcha leader Balachandran to entrust the project only to E Sreedharan.

The HC was examining the delay caused to the Kochi Metro project. The court wanted to know if the state govt has become helpless on this. The court also pointed out that Chennai Metro is being handled by another agency.

The AG pointed out that the allegetions in the petition against the CM was politically motivated. The court told the petitioner to submit a fresh plea excluding all irrelevant details.