Sampath custody death: Court rejects charge sheet
Posted on: 15 Oct 2012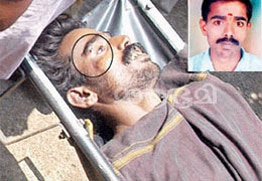 Kochi: The court rejected the charge sheet filed by the CBI in connection with the Sampath custody death due to technical flaws. The court also directed the CBI to file a fresh charge sheet.

The CBI filed the charge sheet not including the names of IPS officers, additional DGP Muhammed Yasin and DIG Vijay Sakare, as accused citing lack of evidence. The charge sheet which was submitted today named 7 persons including the Town CI.

The accused Sampath was killed in police custody when he was imprisoned in connection with the Puthoor Sheila case on March 29, 2010. Sampath had over 60 injury marks on his body.