Missing finger found in fish belly
Posted on: 27 Sep 2012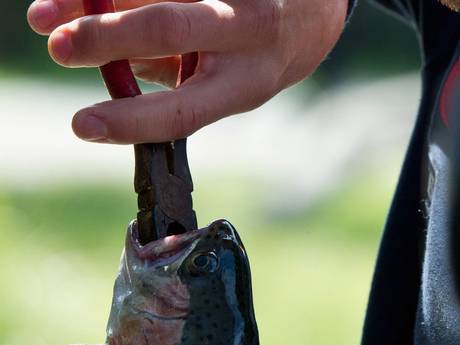 A wakeboarder was left bewildered after an angler found his severed finger in the belly of a fish he had caught, a media report said Wednesday.

Nolan Calvin was cleaning the trout which he landed at Idaho's Priest Lake and discovered the half-digested digit Sep 11, The Independent reported.

Calvin put the fish in an ice bucket and called the Bonner County sheriff's office to report his catch's odd taste in fish food.

Detectives were able to analyse the fingerprint and trace it to Haans Galassi, 31, from Colbert, Washington, who lost four of his fingers in a wakeboarding accident, just eight miles from where the fish was caught, June 21.