Accident in Saudi, two Malayalee nurses died
Posted on: 27 Sep 2012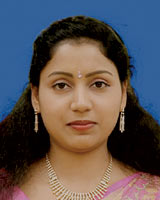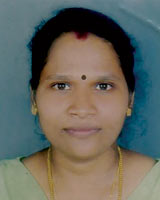 Jeddah: Two Malayalee nurses died in an accident on the Jeddah-Jaisan road on Tuesday evening. The deceased are Pradeepa, 29, wife of Prajeesh from Paravettikunnel and Vijayasree, 35, daughter of Radhakrishnapilai from Harippad. A trailer hit the van in which they were traveling.

Both were working as nurses at Al Laith hospital. Pradeepa had returned from leave and was on her way to hospital. Vijayasree was in Jeddah to renew her passport. The hospital van in which they traveled met with the accident. Two other nurses from Philippines were also in the van and they were also injured. Santhakumari is Vijayasree's mother. After the demise of Vijayasree's first husband, she married Santhosh from Kottayam on May 28. She is working since 6 years. She has a daughter Anjana from her first husband, who is staying in Kerala with Vijayasree's sister.

Shalom TV Media editor Prajeesh is Pradeepa's husband. She is the daughter of Thomas and Rosamma from Kannoth.