Former V-C of Calicut varsity K A Jaleel passes away
Posted on: 12 Sep 2012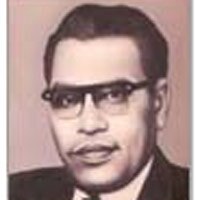 Feroke: Former V-C of Calicut University, former chairman of Kerala Wafk Board and former principal of Feroke College Prof K A Jaleel (90) passed away here on Wednesday. He passed away in a private hospital due to heart attack. He was under treatment in a hospital for a week.

He was the chairman of Safi Foundation and advisor of All India Muslim Educational Society, Kerala Muslim Educational Society. P M Foundation Trust, chairman of Dr P P Muhammad Memorial Trust, president of Calicut English Association, president of Calicut Rotary Club among others.

He served as head of the English department for 8 years in Feroke college and as principal from 1957 to 1979. From 1979 to 1983 he served as VC of Calicut varsity.