KPCC revamp may be delayed
Posted on: 20 Aug 2012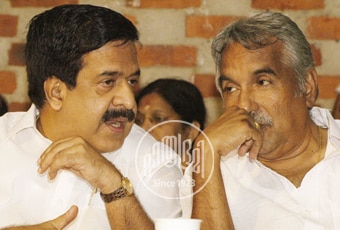 Thiruvananthapuram: The process of reconstituting the KPCC may be delayed by a week as Chief Minister Ooommen Chandy's visit to New Delhi has been postponed.

CM postponed his visit due to the Cabinet meeting. Though KPCC Chief Ramesh Chennithala will be leaving for Delhi on Monday, a final decision will be arrived only after consulting with the CM.

The chief minister and the KPCC president had met all prominent representatives in connection with the revamp. Congress leader V M Sudheeran had requested KPCC president Ramesh Chennithala and chief minister Oommen Chandy not to go ahead with KPCC revamp based on groups in the districts. Groupism does not form the eligibility for this, he added.