VS holds meet with Karat
Posted on: 22 Jul 2012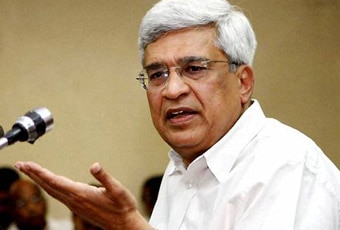 New Delhi: In the midst of the CPM central commitee meeting and the PB meetings, VS Achuthanandhan met party general secretary Prakash Karat at the AKG Bhavan on Sunday morning. The meeting lasted for about half an hour. It was only after this, the central commitee meeting began and the Politburo will meet after the central commitee meet.

The PB meeting will take a final decision on the stand taken by the state members on Kerala affairs. The decision of the PB meet will be later discussed at the central commitee meet at 3 pm and it is only after that, the media would be briefed.

The CPM will decide on the action to be taken against VS for his anti-party activities. The final decision on this rests with the Politburo. The CPM top bosses are meeting in Delhi from Friday to discuss Kerala-specific issues. In the central commitee meet held in the morning, Kerala member P Karunakaran spoke. Other members too spoke at the meet.