Custody of P Mohanan extended
Posted on: 06 Jul 2012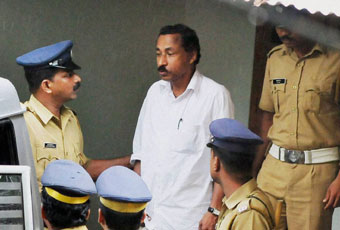 Kozhikode: CPM Kozhikode district secretariat member P Mohanan's custody was extended till July 11 for further interrogation in connection with the TP murder.

Mohanan was interrogated by the four DySPs of the AIG team. But police feel that with the information he had given, no definite conclusion can be reached. Police say that further interrogation is needed and hence the custody period of Mohanan was extended.

The court had let him to the probe team for 7 days custody only which was inadequate and hence he was produced in the court on Friday to seek extension of his custody period.

The custody of P K Kunhanandan will also expire on Saturday and both will be quizzed jointly.

Most of the accused in the case have given statement that the party was behind TP murder. But the person behind the murder can be known only from Mohanan. Hence his statement will be of prime importance to the case.