A lesson for all of us
Posted on: 24 Jan 2012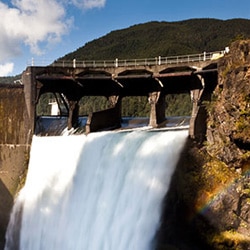 In Kerala, a 150-year-old earthen dam is creating panic among people. Mullaperiyar dam situated in a tremor-prone place could cause death of hundreds of thousands if it breaks. But it is next to impossible to destruct the existing dam to build a new one upstream or down because of the inter-state political legalities. Meanwhile, residents of Idukki, Ernakulam and Kottayam are praying for their lives.

Looking from this background it would look incredible that in another country a government is destroying a 100-year-old
concrete dam to protect some fish and adivasi culture. To get an idea of the state of the world, read this story from The
Smithsonian.