Don't abandon your loved pets
Posted on: 06 Dec 2011
Maneka Gandhi
I got a call last week from a person who said he was a retired Secretary of the Uttar Pradesh government who had shifted to his house in Noida. This is how this man's conversation went 'You see, during my entire government life I never stayed in small houses. So I had dogs and servants who would handle the dogs. I have a beautiful German Shepherd. Now I have retired and we have shifted to Noida 15 sector (a really posh colony made entirely on black money for senior bureaucrats) and he has no space to run around so I would like to see he has a good home in your shelter.' This is the reply he got from me: As a retired bureaucrat , you are the most useless animal in India. You were useless when you had the job and you are now like a fungus.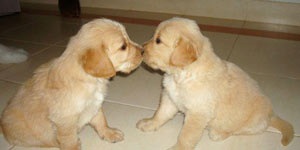 Why don't you also go into a shelter since you have no room to run around either? Should your children throw you out for being old and good for nothing? If you throw out the dog I will have you put in jail. His response was a string of names of important people he knew who knew me. Typical of a parasite. I do not know what he has done to the dog but in the last one week I have received three boxers, Pomeranians and a St Bernard- all of whom have been thrown out for no reason. People who throw out animals after keeping them for a few years should be shot dead by the courts and police for murder. All these animals come and howl for weeks until they suddenly go quiet and lie down, stop eating and die of broken hearts. I have 23 in my house – all discarded from homes and it is amazing how loving they are and how anxious and grateful for being loved. My sister runs an animal helpline.

Every second call is about someone who wants to throw out their dog because they are 'being posted' , 'got a baby', 'become pregnant', 'children have left the house' and 'house is too small.' All these are nonsensical reasons. Animals and children can easily go to a new place and how much space does an animal need in a house? A little place under a bed. None of these people use the word 'throw out'. In what they get very upset when I ask 'You want to throw your dog out' . 'No, no!' they say, 'we want him to have a good home'. 'In a shelter?' I ask. Can a child from a house be happy in an orphanage with 700 other children? Last week, a disgusting person who had a Labrador called Diva left her with his friend who works in Dell Computers. He was going on posting to Pune.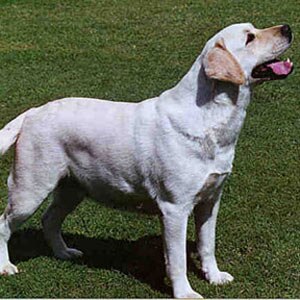 The person who is a 'Senior Escalation Specialist' in this company, tied up the dog, beat her every day for three weeks, closed her mouth with a rope to prevent her from barking while he was beating her. She died of starvation, thirst and broken bones. Now the owner is very upset and wants to take 'action'. Whose fault is it? DO NOT throw out your dogs or cats. They are family and they have been sent to you for a specific reason by the universe. To abandon them in this terrible fashion is like throwing defenceless children on the road – and it brings the most terrible consequences in terms of bad luck. The universe and nature hate cruelty and their responses may take some time but they come in no uncertain fashion. Read this poem:

'Woof!' I said as you started the car,

'Hooray!' I said, it's my first time afar.

The scents we were passing were all new to me,

For it was my first introduction to this mystery.

As we got out of the car I embraced you with joy,

After all you remembered to bring my favourite toy!

You threw it once or twice, of which I retrieved,

But on the third it seemed you were ready to leave.

You threw it long and hard and I chased it like lightning,

But when I turned to bring it back I saw a sight quite frightening.

I gripped my toy hard as I tried to comprehend

What it was I did wrong to make our relationship end.

You walked back to your car as I sat there still loyal.

Why am I subservient and you so royal?

Your engine started, and you peeled out into the night,

You didn't even care about my overwhelming fright.

As I sat in my pose determined you would come back,

The sun faded behind me while the surroundings turned black.

Day after day I stayed in that park,

Lying... waiting... too feeble to bark.

As I lay there dying thinking of you, master,

I asked myself how I got into this horrifying disaster.

With my last breath of life, I whispered your name

Then I collapsed in a heap overrun by pain.

Why didn't you love me master? Why didn't you care?

Had I no significance, was I just a clump of hair?

I stayed there master and I waited for you

I guess taking care of me was just too much to do.

I'm gone now master, no more You-and-I

But what I can't figure out is why you didn't even say goodbye...


To join the animal welfare movement contact gandhim@nic.in