Writer, film-maker Chintha Ravi passes away
Posted on: 05 Jul 2011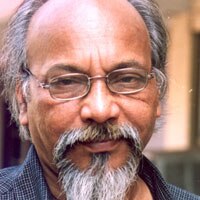 Thiruvananthapuram:Eminent writer, film-maker and journalist Chintha Ravi died in a private hospital in Thrissur this evening, family sources said.
He was 65 and was undergoing treatment for some time. He is survived by wife Chandrika.
Ravi had directed several films, including 'Ore Thooval Pakshikal', which won the best picture award of the Kerala Government.
Ravi made a lasting mark in Malayalam literature through his well-appreciated travelogues like 'Akalangalile Manushyar' (Men in distant places), which was the result of his journeys to remote villages of India.
He also made the first television travelogue 'Ente Keralam,' a massive work that visualised Kerala''s natural and cultural features by touring every nook and cranny of the state.
T Raveendran, who hailed from Kozhikode, was a member of the editorial of CPI(M)''s ideological journal 'Chintha' for long, which earned him the pen-name Chintha Ravi. After leaving Chintha in the early 1980s, he spent his creative life making feature films, documentaries and freelancing.
A widely travelled writer, he had produced several travelogues like 'Buddha Patham' not only focussing on India, but also his tours abroad, including the heart of Europe.
Chief Minister Oommen Chandy, Opposition leader V S Achuthanandan and Kerala Assembly Speaker G Karthikeyan expressed grief over Ravi''s death.
'Kerala has lost a talented writer and film-maker at the passing away of Ravi', Karthikeyan said in a message.