Attackers cut off Newman college prof Joseph's hand
Posted on: 04 Jul 2010
Thodupuzha: T J Joseph, a Malayalam professor at the Thodupuzha New Man College, who is under suspension for preparing the question paper with an objectionable reference to the Prophet, was attacked by a gang of 8 men at Muvatupuzha when he was coming back from church.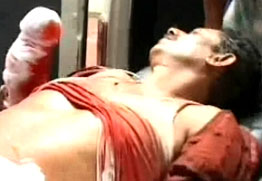 The gang, which had come in a vehicle with knives, swords and other weapons, severed his right hand and inflicted stab injuries on his thigh and legs. He had been rushed to the Specialitys Hospital.

Joseph, along with his sister Stella and mother, was returning back from church when the gang attacked him near his house. The gang first pushed the family members out of the car and later severed Joseph's right hand. Both his hands from the wrist have been severely damaged. According to Sister Stella the attackers were young men and there had been three attacks against Joseph earlier too.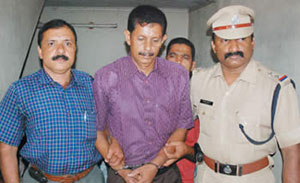 Minister M A Baby today condemned the attack against Joseph. Muslim League, Kerala Catholics Samiti, MSF also condemned the attack. Home minister Kodiyeri Balakrishnan said on Sunday that the attackers must be brought to book soon. He had directed IG Sandhya to investigate the matter and submit a report.

A team under the Muvatupuzha DySP have started the investigations .

T.J. Joseph, a Malayalam teacher at Thodupuzha New Man College near here, was held last March for preparing the question paper with an objectionable reference to the Prophet for the internal examination of second year B.Com Malayalam students.

The teacher was on the run after various Muslim groups protested in Thodupuzha, a town near here. Thodupuzha remained tense after clashes broke out in the town and district authorities ordered a ban on the assembly of people.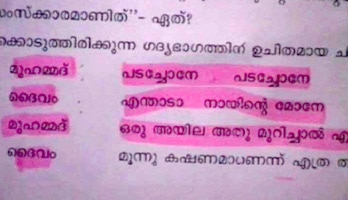 A case was registered against Joseph following Education Minister M.A. Baby's intervention after the issue surfaced in the Kerala assembly March 26.



Question paper row: Teacher suspended