SSLC exam results today
Posted on: 03 May 2010
Thiruvananthapuram: Thanks to the Kerala government's IT initiative, IT@School, the results of Class 10 board exam Monday will be available online.Education and Cultural minister M A Baby will announce the same at 11.30 am at P R Chamber .

The results will be available in the same time through mathurbhumi online too (www.mathrubhumi.com) .Results will be available at www.examresults.kerala.gov.in, www.kerala.gov.in, www.prd.kerala.gov.in, www.result.cdit.org .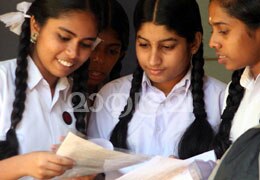 Anwar Sadath, who heads IT@School, told IANS that accessing the Secondary School Leaving Certificate (SSLC) exam result through the internet won't be a painful experience this year.

'IT@School project equips a special content delivery network (CDN) system by opening a separate portal www.results.itschool.gov.in to push the content faster,' he said, adding that the technology is being used for the first time in the country for an exam result.

A record 4.60 lakh students appeared in the examination in the state and the Middle East.

'CDN is a system of computers containing copies of data, placed at various points in a network so as to maximize bandwidth for access to the data from clients throughout the network,' said Sadath.

'Copies of data are placed in 100s of servers across the globe, instead of one or two servers fixed at a single locations,' he said.